Services
We offer services and treatment plans tailored to meet your unique hearing needs. From comprehensive evaluations to custom hearing aid fittings, our staff combines years of experience with state-of-the-art technology to find the best solution for you.
Hearing Tests
Hearing Testing and Evaluations
One of the most common ailments affecting people in the United States is hearing loss. If you are experiencing a decrease in your hearing ability, the first step is to contact Rametta Audiology & Hearing Aid Center to schedule an appointment.
Hearing loss is caused by many reasons but the most common is degeneration of parts of the ear due to aging. According to the National Institutes of Health, age-related hearing loss is one of the most common conditions in older adults. However, injury and illness can cause hearing loss at any age.
Out audiologists are trained to assess your level of hearing with thorough, non-invasive tests. The evaluation is usually the first step on a patient's road to better hearing.
The staff at Rametta Audiology & Hearing Aid Center has a range of services to evaluate, rehabilitate and prevent hearing impairment.
More on Hearing Tests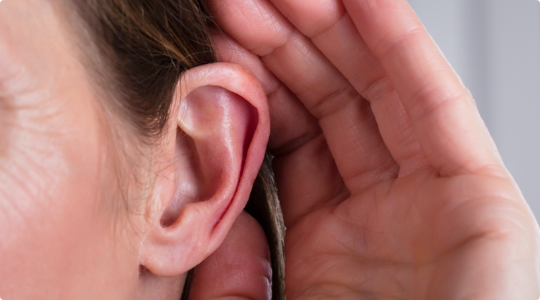 Online Hearing Test
Think You Might Have Hearing Loss?
Take our free, 5-minute online test to get a better understanding of your hearing health. It can determine if a professional screening is right for you.
Hearing Aid Services
Finding the Perfect Match.
Hearing loss looks different for everyone, and as a result, there are a number of hearing aid varieties on the market. Through careful evaluations and custom fittings, we'll help you find the best device for your hearing loss needs.
We Service Your Hearing Devices
From hearing aid screening, selection and fittings, to ongoing maintenance and repairs – we offer a wide range of services to keep your hearing aids performing their best.
The first question people ask when they are losing their ability to hear certain sounds is, "Do I need a hearing aid?" This concern increases when individuals have increased difficulty understanding speech. Age-related hearing loss is common and in nearly all cases a device can help people hear better. The experienced staff at Rametta Audiology follow a step-by-step process to help you toward better hearing. The first step is a hearing test that takes a few minutes and is painless. Next, the audiologist evaluates the test to develop an accurate, precise plan for your needs. Hearing aids are precise electronic instruments. The design and power of every device are recommended based on the individual needs of patients. Just like the ear, hearing loss is unique to every person.
More on Evaluation for Hearing Aids
The prospect of needing a hearing aid can be daunting, but these remarkable miniature computers are designed to be accurate and unobtrusive. Hearing devices of all types are available and your choice depends on your specific needs. Once it is determined that you need a device, our audiologists will explain the various types of hearing aids and their use. We can also answer any questions you might have about hearing aids before you do any testing. More information is always better! Every hearing device is custom molded to your ear. The smallest hearing aids fit entirely in the ear canal; larger devices work both in and outside the canal and behind the ear. If you purchase a hearing device, we will thoroughly test and fit it to your ear. We offer adjustments that will ensure your device is working at its optimal capability.
More on Hearing Aid Dispensing and Fitting
Some minor hearing aid repairs can be done in the office setting in a short period of time; others will need to be sent to the manufacturer for repair. Your hearing professional can help determine what kind of a repair is necessary if you feel your hearing aid is not working properly.
More on Hearing Aid Repair
The loss of hearing usually means a decrease in the ability to understand speech. This is one of the top concerns we receive, "I can't hear my friends when they talk." Understanding speech is a unique hearing ability. Many people say they know someone is speaking but can't understand the words. Speech mapping tests use a probe to accurately detect the sound heard by your ears when someone is speaking. The probe detects the exact length, width and resonance factors of your ear. The test is done with a friend or relative whose voice you know well. By speaking at various levels and using key words, the audiologist graphically records the results and will then start to find the best product for your needs.
More on Live Speech Mapping